Menu Plan Monday: A Return to Clean Eating
It's January, and you know what that means.
Whole 30
. I won't bore you. My attitude towards it hasn't changed, though, to be perfectly honest, I think I have deviated away enough from clean eating that I am feeling the difference now.
This change in diet, on top of migraine-inducing weather.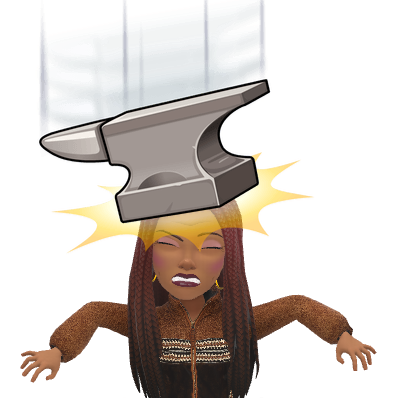 The plan this time for me is to
K.I.S.S
. — what can I cook that:
1) tastes good
2) takes minimal time to get from the fridge to the table.
I haven't been meal-prepping on the weekends for a while now. I haven't had the energy, but that's something to talk about in another post.
This post is totally sponsored by Whole Foods and Amazon Prime
because I have also been too exhausted to grocery shop/deal with crazy Massholes. Bonus side-effect, it severely cuts down on impulse buying (aka "Let me grab that for Emo-eating later").
In the last two weeks, my grocery budget has actually been less than what I expected, even with the delivery fees thrown in. Shop those Prime Member discounts!
Almost everything below took/takes less than 30 minutes to prep and cook, provided I remembered to defrost the meat. Some meals provided leftovers for lunch or dinner the next day depending on what was going on at work.
Shrimp and Sausage with Zoodles (or any spiralized vegetable noodles) — um, I need to write this one up. I was using up food in the fridge.
Rotisserie Chicken (pre-packed, whole 30 compliant) Chicken Salad — in a big bowl toss together 2 cups of shredded rotisserie chicken, 4 cups spinach, 4 tablespoons of your preferred nut(s) (almond, pecan, cashew, walnut, all of the above, you get the idea), 2 tablespoons diced red onion, and mix together a little olive oil, salt, pepper, and vinegar for your dressing. Mix well. Makes 2-3 servings depending on how hungry you are.
Taco Salad Bowl - everything except the sour cream and taco shell. However, plantains are encouraged for crunch.
Baked Chicken with onion, sweet peppers, and coconut quinoa
Turkey and Butternut Squash Chili — adapted from this HomeChef recipe (use Daiya cheese and here's a tasty lactose free sour cream). To be fully compliant, omit the dairy completely, but keep the recipe around for re-introduction ;)
Cod with Citrus Ginger Glaze (from the Whole30 Cookbook)
Stuffed Bell Peppers (also from the Whole30 Cookbook)
Writing this all out, I realized that I have a few more recipes to write up, including the test recipes I did between January 2 and January 12 (no menu plan then, I was just using stuff up out of the fridge and freezer).
Food for thought:
How have you survived the first three weeks of January Whole30? Are you even doing one? What types of recipes would you like to see?