Menu plan Monday: Keep It Going
Well, color me surprised. An impression was made after doing the
3-Day Refresh
. We feel a bit lighter and our brains aren't in total revolt anymore. We planned some of the meals out on the train yesterday, now I just need to go grocery shopping or have someone do it for me.
Meatless Monday: Veggie Stir-fry
- of the dinner meals from last week, H found this one to be the most flavorful and relatively filling.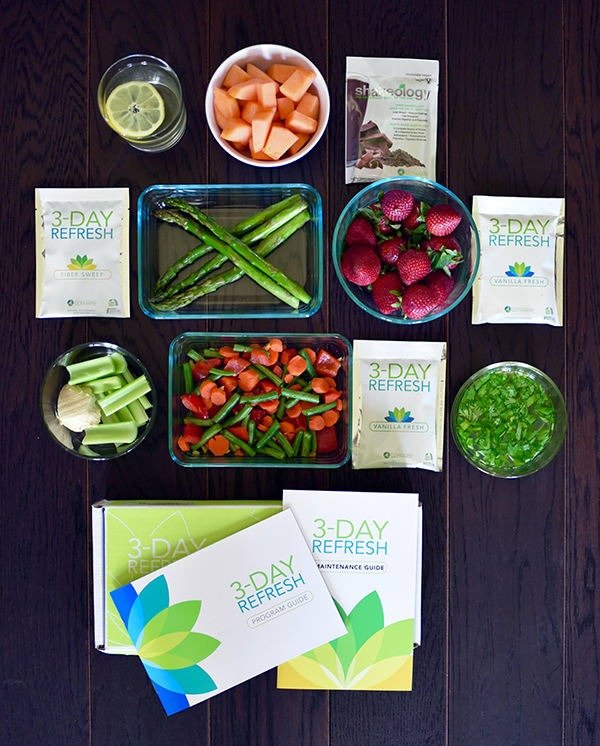 Veggie Stir-Fry (serves 1)
Chop 1 clove of garlic, ½ inch of ginger, 1 cup of green beans, 2½ large carrots (reserve the other half carrot), and 1½ red bell peppers.
Heat a skillet over medium heat and add the garlic and ginger. Stir frequently for 1–2 minutes.
Add green beans, carrots, bell peppers, ¼ tsp. sea salt, and 2 Tbsp. vegetable broth.
Cook for 5–7 minutes more, or until the vegetables are tender-crisp.
Set aside to cool for 20 minutes, then divide evenly between 2 food storage containers.
Tuesday: One-Pot Pasta Primavera with Shrimp
- (via Epicurious) I'll be subbing in spaghetti squash for the pasta.
Thursday: Honey Mustard Curry Chicken with cauliflower
Fish Friday: Brown-butter Cod with Delicata Squash -
(if I can find some delicata) super simple and tastes delicious. I wish it could be the
cod and chorizo
, but no one seems to be selling turkey or beef chorizo around here and I missed the weekend farmer's market. One of the vendors has lamb chorizo.